Peeblesshire Youth Trust is a charity working in Peebles and the surrounding area.  Our aim is to support children during the transition years from Primary to Secondary School.  We engage with all 9 primary schools in the area and Peebles High School.
With our volunteers we work with around 50 children in the local area.  Supporting them to grow in confidence and self esteem, getting alongside them to help them achieve their potential and helping them in the transition from primary to secondary education.
Our course Achieve Your Potential runs for 6 weeks over the winter term and is an activity based programme. Bringing mentees and mentors together they work as a team to develop skills and take part in fun challenges.
We had an amazing time at Lamancha Hub carving pumpkins and decorating scary halloween biscuits. This kids got stuck into the pumpkins and after a bit of yukiness soon had their hands covered in pumpkin innards scooping out seeds.
http://peeblesshireyouthtrust.org/wp-content/uploads/2016/10/SDC13075.jpg
1536
2048
Programme Manager
/wp-content/uploads/2015/12/logo.png
Programme Manager
2016-10-28 11:17:33
2016-10-28 11:19:15
Halloween Havoc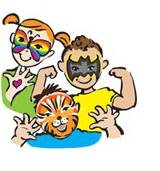 This year we are celebrating National Mentoring Day for the first time in Tweeddale. Local schools are taking part in our Buddy Up Day and raising awareness of PYT and mentoring. Each school is asking their pupils to buddy up with someone who they do not normally play with, either in their own year or in a different year.
http://peeblesshireyouthtrust.org/wp-content/uploads/2016/10/image-for-buddy-up-day.png
171
160
Programme Manager
/wp-content/uploads/2015/12/logo.png
Programme Manager
2016-10-25 13:16:21
2016-10-25 13:16:59
Buddy Up Day
We had a great time at our Summer games night, that was obviously held indoors due to the weather. With big thanks to one of our previous mentors Marc, for coming up with some fantastic games for the kids to play
http://peeblesshireyouthtrust.org/wp-content/uploads/2016/08/SDC12938.jpg
1536
2048
Programme Manager
/wp-content/uploads/2015/12/logo.png
Programme Manager
2016-08-29 15:23:50
2016-08-29 15:24:15
Summer Fun
"I think the AYP programme is very clever. It introduces children, who might otherwise slip through the net, to adults who are in a position to help them re-engage socially and educationally"
"An excellent way to help children build confidence and make informed choices, and hopefully build a trusting relationship that they can utilize in times of need with their mentor."
"It is a very professional group of people who are very caring and the children trust them. It is another great source for me as a head teacher to tap into for support and advice"
"It has encouraged him to interact with other children and his confidence has grown a lot since the start of the programme."
''I think this is a great service for the Tweeddale community. I would have no hesitation in recommending the service to others."