Peeblesshire Youth Trust is a charity working in Peebles and the surrounding area.  Our aim is to support children during the transition years from Primary to Secondary School.  We engage with all 9 primary schools in the area and Peebles High School.
With our volunteers we work with around 50 children in the local area.  Supporting them to grow in confidence and self esteem, getting alongside them to help them achieve their potential and helping them in the transition from primary to secondary education.
Our course Achieve Your Potential runs for 6 weeks over the winter term and is an activity based programme. Bringing mentees and mentors together they work as a team to develop skills and take part in fun challenges.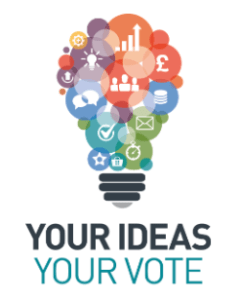 Across Scottish Borders Council region, the Localities Bid Fund is now open for voting! Anybody who lives, works or studies in Tweeddale is eligible to vote. In Tweeddale, Peeblesshire Youth Trust have joined with Tweeddale Youth Action…
http://peeblesshireyouthtrust.org/wp-content/uploads/2018/02/localities-vote-pic.png
300
240
Programme Manager
/wp-content/uploads/2015/12/logo.png
Programme Manager
2018-02-05 14:59:17
2018-02-05 15:01:52
Localities Bid Fund
TICKETS NOW ON SALE! https://peeblesshireyouthtrust.org/events/ Our next fundraising event, Achieve-a-Ball 2018 will be held at Peebles Hydro on Saturday 28th April; be sure to clear your diary and get your friends together!
http://peeblesshireyouthtrust.org/wp-content/uploads/2018/01/dancing-crowd.jpg
3744
5616
Programme Manager
/wp-content/uploads/2015/12/logo.png
Programme Manager
2018-01-10 10:44:26
2018-01-17 12:33:23
Achieve-a-Ball 2018
The whole community came together this December to help us support a record number of families with provision of a Christmas Hamper. Thanks to the generosity of many local businesses, churches and community organisations, we were able to deliver…
http://peeblesshireyouthtrust.org/wp-content/uploads/2017/12/Hampers2017.9.jpg
3024
4032
Programme Manager
/wp-content/uploads/2015/12/logo.png
Programme Manager
2017-12-18 12:57:57
2017-12-18 13:23:53
Christmas Hampers
"I think the AYP programme is very clever. It introduces children, who might otherwise slip through the net, to adults who are in a position to help them re-engage socially and educationally"
"An excellent way to help children build confidence and make informed choices, and hopefully build a trusting relationship that they can utilize in times of need with their mentor."
"It is a very professional group of people who are very caring and the children trust them. It is another great source for me as a head teacher to tap into for support and advice"
"It has encouraged him to interact with other children and his confidence has grown a lot since the start of the programme."
''I think this is a great service for the Tweeddale community. I would have no hesitation in recommending the service to others."