Mentoring
Our mentors form the backbone to our work.  Without their commitment and involvement PYT could not be as successful as we are in helping children reach their full potential.  Our mentors are all volunteers and are fully trained and supported in all the activities that they get involved in.
Could you be a PYT Mentor?
We recruit adults who are interested in becoming mentors to help children with improving their confidence and self esteem.
Our mentors offer a little one to one time with their mentee, often introducing them to new activities and helping them make the right choices along the way. No particular skills are required other than life experience, good listening skills and to be a positive role model!
If you think this could be you, please get in touch to find out more by either calling us on 07957 383 663 or filling out our contact form.
"Mentoring for PYT has been so good for me. Apart from helping with the Achieving your Potential course (which I loved, and learnt a lot about myself) I have the privilege of getting to know a wonderful young girl who enjoys a bit of extra  input in her life.
I feel it is being mindful of her and trying to remember the things that are going on in her life, showing her things that may not naturally cross her life…..getting lost in Traquair maze! We have had happy times together and enjoyed the PYT group activities. For anyone who wants to be involved with young people, the commitment is not onerous but is hugely rewarding."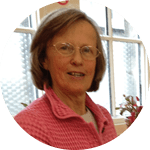 Markie
"During the peer mentoring scheme, I got the opportunity to meet with younger members of the school coming into their first year. I attended their meetings in the store on Tuesday mornings, and helped one boy in particular with incidences of bullying.
I listened to what he had to say, allowing him to get it off his chest. I feel that all the young people involved in the scheme have benefitted, with their confidence levels being boosted, and their time in school more enjoyable. I feel that they all seem far more comfortable now, and many are leaving the regular meetings, now only coming in if they have the odd specific incidence of bullying or suchlike that they need help with."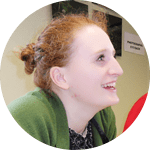 Anton